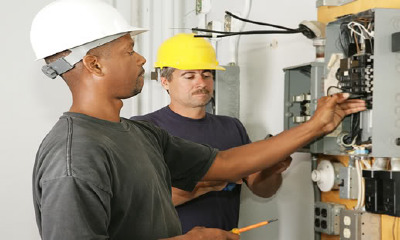 WHAT SERVICES ARE PROVIDED

· Data Center Development

· Electrical Construction for Industrial, Commercial ,and Government Facilities

· Medium and High Voltage installation, testing, and repair

· 24 hour Service Contractor

· Infrared Thermography

· Ultrasonic Testing

· De-energized Testing and Maintenance

· Voltage and Current Diagnostics

· Preventative/Predictive Maintenance Services for Electrical Distribution

Systems

· Electronic Documentation

· NFPA 70E Training

· System Engineering- Coordination, System Studies, Arc Flash Hazard

Studies

WHY WE DO IT

Without electrical preventative maintenance, the average life expectancy of your Electrical Distribution System is only 17 years. When recommended preventative maintenance is performed on your Electrical Distribution System, its life expectancy increases to an average of 35 years.

· Reduce Business Interruption Costs

· Extend Equipment Life

· Minimize Electrical Utility Costs

· Greatly Reduce Repair Costs

· Minimize Power Quality Risks

· Minimize Life/Safety Risks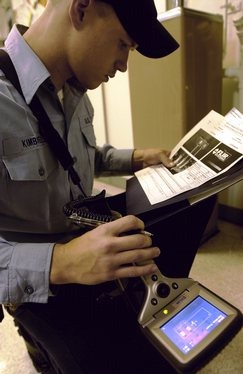 HOW WE DO IT

· Inspections by Licensed Electricians

Our CTE/T program is based upon training Journeyman Electricians that have previous experience with electrical maintenance, service and installation. Our International Training program is used by TEGG Service Providers throughout the world.

· Infrared Thermography

Infrared Thermograhic Scanning allows us to detect hot spots and abnormal heating patterns and repair defects before they lead to equipment failure, personal injury, or unscheduled power outages.

· De-Energized Services

De-Energized Maintenance Services are schedule and performed on critical equipment (i.e.: cleaning of equipment; proper adjustments, alignment, and lubrication).

· Voltage & Current Diagnostics

Voltage and Current Diagnostics are performed to ensure equipment is not overloaded and has the proper current to avoid fires and explosions.

· Power Quality

Power Quality Services are provide to ensure electrical systems are functioning in their intended manner without significant loss of performance or life.

· Ultrasonic Services

Ultasonic Services are performed to detect equipment flaws and cracks not visible to the naked eye.

· Electronic Documentation

Electronic documentation is delivered and reviewed with client upon completion of TEGG Services to ensure complete understanding of findings and recommendations.

· Develop Your Program

-What is critical to your operation?

-What is your impact of a power outage?

-What are your safety risks?

-What are your financial risks?

-What electrical testing/maintenance is in place?

· Electrical Distribution survey

-Inventory components

-Identify most critical areas

-Evaluate current condition

-Review findings and develop recommendations

· Develop a customized maintenance program tailored to fit your needs

-Cost justification

-National Fire Protection Agency recommendations

-Arc flash recommendations

-Budgetary constraints