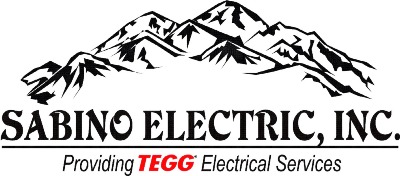 ********** 30 YEARS OF QUALITY SERVICE IN ARIZONA **********

Sabino Electric is a privately held corporation incorporated in the State of Arizona in 1981 with two office locations in Arizona. Sabino's corporate office is located in Tucson with a satellite office located in Tempe to serve the Metro Phoenix area. Sabino Electric is part of the TEGG Service Network, (www.tegg.com), a business system for providing electrical asset management. In 1999 Sabino Electric was selected by TEGG for the Southern Arizona franchise and then in 2004 for an additional franchise to cover the Northern Arizona area. As part of the TEGG Network, Sabino Electric provides GUARANTEED ELECTRICAL MAINTENANCE to protect and maintain your electrical distribution systems. Sabino Electric not only provides the TEGG services, but also provides commercial electrical installation and maintenance.

MISSION STATEMENT:

Simply stated, Sabino Electric Inc. strives to be the best electrical service provider in our field. We achieve this through experience, market competitiveness, client responsiveness and a culture of safety. These characteristics translate into Trust and Excellence to our clients and vendors. This approach has made us the preferred electrical service provider in Arizona for more than a quarter of a century.


SAFETY IS NUMBER ONE:

Our company strives to establish a positive attitude towards a safety culture. Our journeyman Attend daily start-up safety meetings, weekly tailgate/toolbox talks and a monthly group safety meeting with our entire staff. In our business, electrical safety is vital to our employees and our clients.

SAFETY RECORD:

Reportable hours lost: 0

EMOD Rating: .78

Hours worked without an accident: 65,255

Average Hours worked/year: > 100K hours

Entire staff maintains NFPA 70E Certifications

CORPORATE OFFICE: METRO PHOENIX OFFICE:

945 W. 29th Street 325 S 48th St, Ste 108
Tucson, AZ 85713 Tempe, AZ 85281

Phone: (520) 623-6061 Phone: (480) 517-4989